PayTV Data Ukraine is online reference book. The product is developed to facilitate search and analysis of subscriber base size, current packages composition and potential audience for TV channels that are included into Pay TV packages for selected territory (in each city, town).
PayTV Data Ukraine, online reference book, is of use for regional business development managers of TV channels, who are responsible for coverage extension, as well as for distribution managers of TV channels, who are responsible for incomes increase from royalty rights sale to providers.
Directors and specialists of Pay TV providers will use the reference book to study competitive landscape and search opportunities to reach new territories in telco services market. Also the product will be of use for investors which are interested in acquisition of Pay TV platforms operators/providers in Ukraine.
PayTV Data Ukraine Packages: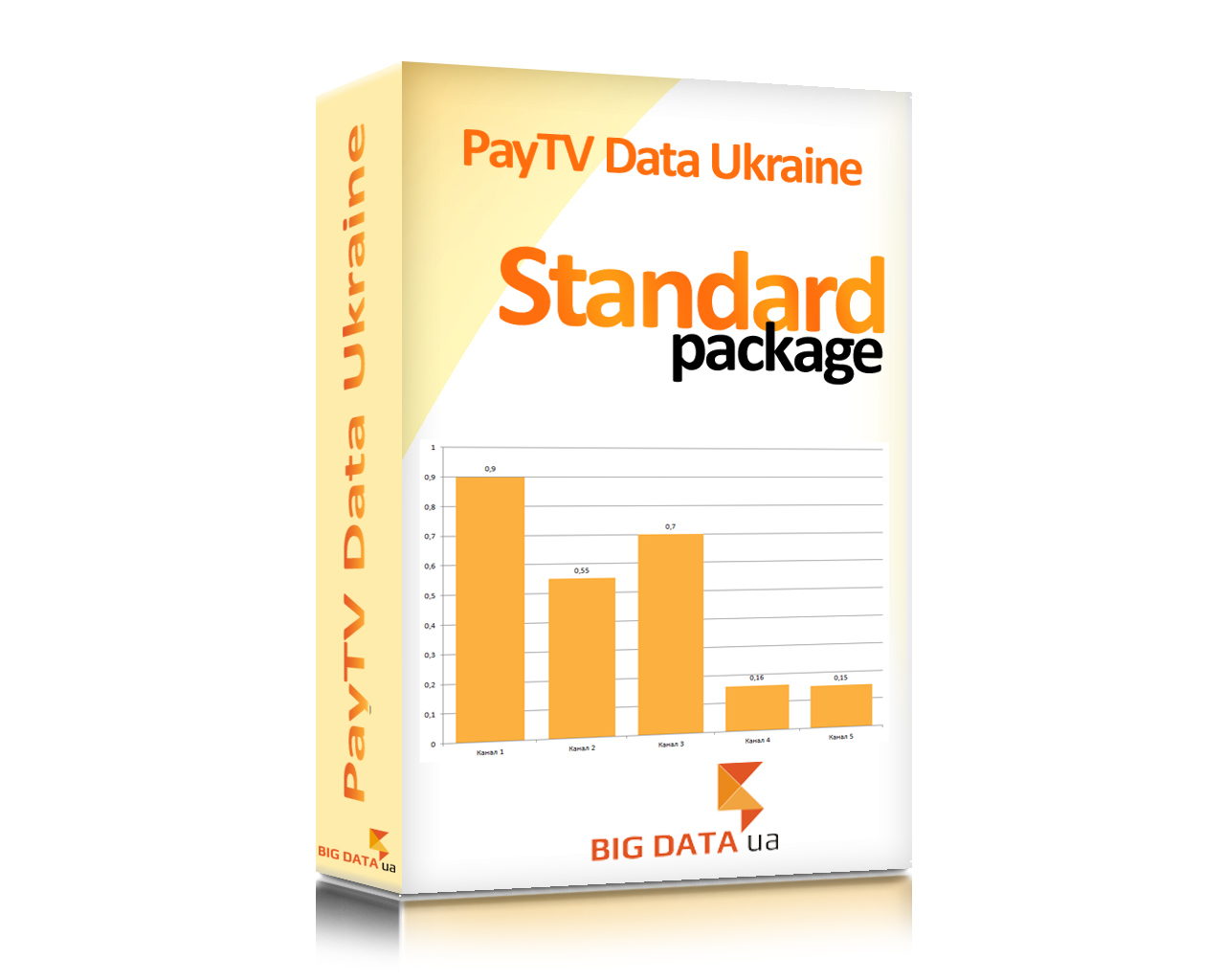 "Standard" Package

"Standard" is the subscription package which is currently available for clients. It allows subscribers to access all data in the reference book.
"Standard" package price – 10 000 UAH per month (incl. VAT) per two main working places. Connection of any working place additionally to the main working place will cost 2500 UAH per month including VAT.
Advantages of
PayTV Data Ukraine
Originality
It's the first consolidated database of Pay TV market in Ukraine. Data is gathered from different sources
Reliability
Data mining system uses algorithms to ensure continuous information compiling and updating from numerous sources as well as cross-checking of received data
Flexibility
The reference book gives users an opportunity to select TV channels or providers sampling while searching for information. It also makes possible to get details on subscribers with regards to selected territories as well as delivery technologies of TV channel
Usability
Visual representation of data ensures fast and convenient access to necessary information by PayTV Data Ukraine's users.
PayTV Data Ukraine Development:
Augmenting of sources number and received data volumes is the following step of the reference book development. Additionally, the company will enhance frequency of information update (currently the whole data base is updated not less than once per 6 months. Next year, the frequency will be upgraded to not less than once per quarter). BIG DATA UA believes it's an important for changes that will happen in 2018, especially, with regards to analogue TV rejection and satellite TV encoding of domestic TV channels. A lot of activities are in our "to do list" for BIG DATA UA's reference book further improvement.